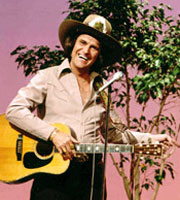 Chanteur Country US né Wyatt Merle Kilgore, le 9 Août 1934 à Chickasha (Oklahoma). Merle Kilgore a débuté en 1951 et enregistre chez Imperial Records de 1954 à 1958. au début des années soixante , Merle Kilgore travaille dans une radio de Springfield (Missouri). Auteur, compositeur, interprète et performer, Merle, également acteur de Western, est devenu une personnalité estimée dans la Country Music. Il fut un chanteur régulier au Louisiana Hayride (KWKH, Shreveport, Louisiane). Merle Kilgore est décédé le 6 Février 2005 à Mexico (Mexique).

Merle Kilgore had a multi-tiered career in country music as a singer, songwriter, deejay and as the manager of Hank Williams Jr. Born in Chickasha, OK (full name Wyatt Merle Kilgore), and raised in Shreveport, LA, he learned to play guitar at a young age and was working as a disc jockey and musician in his mid-teens. His outgoing personality and musical ability served Kilgore well, and he worked at several stations around the state before joining the Louisiana Hayride as the principal accompanying guitarist. He made the jump to television in 1952 on the Ouachita Valley Jamboree on KFAZ-TV in West Monroe, LA, then debuted on the Grand Ole Opry, and appeared on the Big D Jamboree in Dallas, all in a two-year span from 1952 to 1954, during which period he also completed college. Kilgore was signed to Imperial Records in 1953, and wrote the song "More and More," which was recorded by Web Pierce, Guy Lombardo, and Johnny Duncan, among others, with Pierce's making the number one country single for ten weeks.
His own recordings didn't do much, either on Imperial or D Records, but in 1959 Johnny Horton got a Top Ten hit with "Johnny Reb," another Kilgore song. It was only when he signed with Starday Records that Kilgore began generating hit recordings of his own, beginning with "Dear Mama" early in 1960. "Love Has Made You Beautiful" and "Gettin' Old Before Your Time" was a double-sided hit, the A-side making the Top Ten. Kilgore joined the Grand Ole Opry in the early '60s, even as other artists -- including Frankie Miller -- continued to generate their own hits with his songs, such as "Baby Rocked Her Dolly." He also appeared regularly on the Big 10 Jamboree and the Riley Springs Jamboree, out of Arkansas and Texas, respectively. "Wolverton Mountain," authored by Kilgore and his fellow Louisianan Claude King, became one of the biggest hits of Kilgore's songwriting career in King's hands, holding the number one country spot for nine weeks in the early '60s, riding that chart for six months and becoming a Top Ten pop hit as well. In 1962, he also co-wrote "Ring of Fire" with June Carter, which became a major country and pop hit for Johnny Cash. Kilgore even followed Cash's path into the august surroundings of Carnegie Hall in New York for a concert and became a major draw in Las Vegas, while his albums, including There's Gold in Them Thar Hills and Merle Kilgore, kept selling for Starday.
By the mid-'60s, he'd jumped to Mercury Records and also into motion pictures, as a singer, doing the title song for the Steve McQueen revenge Western Nevada Smith, and also as an actor in the same movie. He joined Columbia Records in 1967 and did some more onscreen acting in Hewnry Hathaway's Five Card Stud (1967), starring Dean Martin and Robert Mitchum. He jumped labels again in 1969 and then in 1973, ending up back on Starday at that time. He continued to record into the 1980s and was assisted by Hank Williams Jr. on the album Mr. Garfield. He subsequently began managing Williams.
Despite his activities in management, Kilgore continued to perform in his 60s and remained a familiar figure in country music thanks to his songwriting, which kept his name before the listening public even as he moved into other capacities. In 1995, Bear Family released a CD called Teenager's Holiday, made up of Kilgore's classic recordings. And Kilgore's music continued to be covered anew -- in 1998, Van Morrison recorded a version of "More and More" as a duet with Bob Dylan. Merle Kilgore passed away February 6, 2005 while receiving treatment for lung cancer.
https://en.wikipedia.org/wiki/Merle_Kilgore
Talents : Vocals, Guitar, Songwriter
Style musical : Country Rock, Honky Tonk, Cowboy, Rockabilly

https://youtu.be/ju9fwLEW31U
Years in activity :
| | | | | | | | | | | | |
| --- | --- | --- | --- | --- | --- | --- | --- | --- | --- | --- | --- |
| 1910 | 20 | 30 | 40 | 50 | 60 | 70 | 80 | 90 | 2000 | 10 | 20 |
DISCOGRAPHY
Singles
| | | | |
| --- | --- | --- | --- |
| 07/1954 | SP IMPERIAL X8256 (US) | . | More And More / What Makes Me Love You |
| 10/1954 | SP IMPERIAL X8266 (US) | . | Seeing Double, Feeling Single / It Can't Rain All The Time |
| 08/1955 | SP IMPERIAL X8300 (US) | . | Everybody Needs A Little Lovin' / Funny Feelin' |
| 02/1956 | SP IMPERIAL X5379 (US) | . | Please,¨Please, Please / Teen-Ager's Holiday |
| 10/1956 | SP IMPERIAL X5409 (US) | . | Ernie / Trying To Find |
| 12/1958 | SP IMPERIAL X5555 (US) | . | Hang Doll / Tom Dooley Jr ( & The 4 B's) |
| 02/1959 | SP D 1042 (US) | . | I Take A Trip To The Moon / It'll Be My First Time |
| 04/1959 | SP IMPERIAL X5584 (US) | . | Start All Over Again / Ride Jesse Ride |
| 09/1959 | SP J-I-M 45-808 (US) | . | Dear Mama / Jimmie Brings Sunshine |
| 12/1959 | SP STARDAY 45-469 (US) | . | Dear Mama / Jimmie Brings Sunshine |
| 05/1960 | SP STARDAY 45-497 (US) | . | Getting Old Before My Time / Love Has Mad You Beautiful |
| 01/1961 | SP STARDAY 45-533 (US) | . | Daddy's Place / Just Another Song Now |
| 08/1961 | SP MERCURY 71839 (US) | . | Wicked City / I'll Take Ginger And Run Away |
| 12/1961 | SP MERCURY 71918 (US) | . | 42 In Chicago / Lover's Hell |
| 06/1962 | SP MERCURY 71978 (US) | . | A Girl Named Liz / Trouble At The Tower |
| 10/1962 | SP MERCURY 72048 (US) | . | Ain't Nothin' But A Man / Something's Goin' On That I Can't See |
| 02/1963 | SP PARKWAY P-864 (US) | . | When It Rains The Blues / I Am |
| 08/1963 | SP MGM K 13168 (US) | . | Five Miles Down Road / Whiskey Road |
| 09/1963 | SP STARDAY 45-644 (US) | . | Pinball Machine / Old Smokey |
| 01/1964 | SP MGM K 13209 (US) | . | Johnny Zero / Always An Apple |
| 12/1964 | SP MGM K 13277 (US) | . | Slow Hard Way / Bell Witch |
| 02/1965 | SP EPIC 5-9762 (US) | . | Everyday's A Holiday / It's All Over Now |
| 07/1965 | SP EPIC 5-9816 (US) | . | Help Me Up Darling / Dig Dig Dig Dig |
| 12/1965 | SP EPIC 5-9873 (US) | . | Baby I Got It / Mamas Killing Daddy |
| 07/1966 | SP EPIC 5-10049 (US) | | Nevada Smith / Too Many Mountains |
| 03/1967 | SP EPIC 5-10146 (US) | . | I'd Cry Like A Baby / I Just Don't Care Anymore |
| 08/1967 | SP COLUMBIA 4-44279 (US) | . | Avenue Of Tears / Fast Talking Louisiana Man |
| 02/1968 | SP COLUMBIA 4-44463 (US) | . | Wild Rose / The Patches |
| 10/1968 | SP ASHLEY B-6000 (US) | . | Beyond My Conscience.. / Packing An Unpacking |
| 07/1969 | SP ASHLEY A-6 (US) | . | Ring Of Fire / I Won The War |
| 05/1971 | SP ASHLEY ASH-35007 (US) | . | God Bless The Working Man / That's Alright |
| 1972 | SP STARDAY 45-950 (US) | . | Good Rockin' Tonight / Great Drinkin' Bout |
| 1972 | SP KING 45-6391 (US) | . | Boogie King / All She Wants To Do Is Boogie |
| 06/1974 | SP WARNER BROS. 7831 (US) | . | Keep On Truckin' Cafe / Montgomery Mabel |
| 10/1974 | SP WARNER BROS. 8039 (US) | . | Love 'O' Love / Baby's Comin' Home To Stay |
| 03/1975 | SP WARNER BROS. 8081 (US) | . | I'm Not Responsible / Tied |
| 11/1981 | SP ELEKTRA E-47252 (US) | . | Mister Garfield / I'm A One Woman Man |
| 10/1982 | SP ELEKTRA 7-69895 (US) | . | The Night They Drove Old Dixie Down / She Went A Little Bit Farther |
| 05/1984 | SP WARNER BROS. 7-29267 (US) | . | Just Out Of Reach / Road Woman |
| 02/1985 | SP WARNER BROS. 29062 (US) | . | Guilty / When You Leave That Way You Can Never Go Back |
| 19?? | SP MELODISC 45/1545 (UK) | . | Dear Mama / Jimmie Bring Sunshine |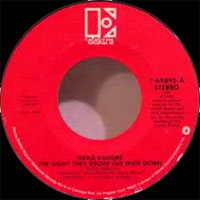 Albums
| | | | |
| --- | --- | --- | --- |
| 11/1963 | LP 12" STARDAY SLP-251 (US) | | THERE'S GOLD IN THEM THAR HILLS - Baby Rocked Her Dolly / 13 Mile / Just Before the Battle / It Ain't Much / Getting Old / Johnny Reb / Campin' In Canaan Land / Old Smokey / Turn Your Radio On / Pinball Machine / Go On Bruce / Seasons Of My Heart / Death Of Abraham Lincoln / Picture At St. Helene |
| 12/1965 | LP 12" MERCURY / WING MGW-12316 (mono) / SRW-16316 (stereo) (US) | | THE TALL TEXAN - Wicked City / I'll Take Ginger And Run Away / The Love Bug / A Girl Named Liz / Trouble At The Tower / 42 In Chicago / Back Street Affair / Lover's Hell / Somethin' Goin On (That I Can't See) / Ain't Nothin' But A Man |
| 1969 | LP 12" HILLTOP JS-6084 (US) | | RING OF FIRE - Ring Of Fire / Laura (What He's Got That I Ain't Got) / Flower Of Love / Till I Get Over You / That's All Right / Wolverton Mountain / Packing And Unpacking / I Won The War / Where Your Love Stopped / Beyond My Conscience And The Door |
| 1972 | LP 12" STARDAY SLP-479 (US) | | BIG MERLE |
| 1990 | LP 12" DEMAND DSLP-0055 (F) | | Country Rockers - Everybody Needs A Little Lovin' / Seeing Double Feeling Single / Ride Jesse Ride / Dirty Ernie / Hang Doll / It Can't Rain All The Time / Mona Lisa / Funny Feeling / Love Flame / Good Rockin' Tonight / Miles From The Tennessee Line / Lovers Hell / It Ain't Much But It's Home / 42 In Chicago / Back Street Affair / Love Bug / Wicked City / Trouble At The Tower |
| 1991 | CD BEAR FAMILY BCD-15544 (GER) | | TEENAGER'S HOLIDAY - Ride Jesse Ride / Hang Doll / Everybody Needs A Little Lovin' / Ernie / Start All Over Again / Tom Dooley, Jr. / More And More / It Can't Rain All The Time / Seein' Double, Feelin Single / What Makes Me Love You / Funny Feelin' / Now That You Are Leavin' / That's When My Blues Began / Teenager's Holiday / Please, Please, Please / I Feel Guilty / Tryin To Find (Someone Like You) / Goodbye / 42 In Chicago / Wicked City / I'll Take Ginger And Run Away / A Girl Named Liz / Ain't Nothin' But A Man / Something's Goin' On That I Can't See / There's No Food In This House / Lover's Hell / Back Street Affair / Trouble At The Tower / The Love Bug / I'll Shake Your Hand |
| 199? | CD Amazon 1002 (US) | | Possum Holler Presents - My Side Of Life / The Key's In The Mailbox / Woman (Sensuous Woman) / (Don't Take Her ) She's All I Got / A Different Kind Of Pretty / Jim, Peggy, The Baby And Me / As You Take A Walk Through My Mind / Big Blue Diamonds / My Unforgiveable Sin / The Loving I Give Her / The Great Drink' bout / Good Rockin' Tonight |
| 2001 | CD Legend LR-111 (US) | | The Singer, Songwriter - Wolverton Mountain / Old Records / She Went A Little Bit Further / Intro Ring Of Fire / Ring Of Fire / When Something Better Comes Along / Your Driving Me (Into Her Arms Again) / Son Of A Honky Tonk Man / I'll Have To Die (To Love Again) / More And More / I Won The War / Johnny Reb / Thanking Merle |
© Rocky Productions 20/01/2015