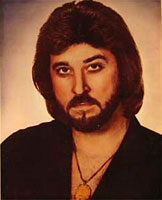 Chanteur Country US né Kenneth Dale Eoff, Jr., le 3 Octobre 1951 à Artesia (Nouveau Mexique). Kenny Dale est décédé le 15 Juillet 2020 à San Antonio (Texas).

US Country singer born Kenneth Dale Eoff, Jr., on October 3, 1951 in Artesia (New Mexico). Kenny Dale didn't turn to music until he was in his twenties but, with the release of his debut single, "Bluest Heartache Of The Year", he made up for lost time. Released in 1977, the tune became a major country hit and established Dale as a promising young country voice. Although unable to match the song's success, Dale continued to release impressive recordings including "Shame Shame On Me", "Red Hot Memory" and "Only Love Can Break A Heart".
A regular performer at Fiddlin' Frenchie Burke's club in Houston, Dale performed on the local club circuit with his band, Love Country. He currently resides in Nashville, appearing regularly at the Nashville Nightlife Breakfast and Dinner Theater.
Kenny Dale passed away on July 15, 2020 in San Antonio, Texas.
https://en.wikipedia.org/wiki/Kenny_Dale
Talents : Vocals, Songwriter, Drums, Guitar
Style musical : Traditional Country

https://www.youtube.com/watch?v=4_zdSpXztC8
Years in activity :
| | | | | | | | | | | | |
| --- | --- | --- | --- | --- | --- | --- | --- | --- | --- | --- | --- |
| 1910 | 20 | 30 | 40 | 50 | 60 | 70 | 80 | 90 | 2000 | 10 | 20 |
DISCOGRAPHY
Singles
1974
SP EXPRESS EX-566 (US)
Hand And Hand

/ Patches

1976
SP EARTHRIDER 603 (US)

Bluest Heartache Of The Year / Patches

02/1977
SP CAPITOL

4389

(US)

Bluest Heartache Of The Year / I'll Believe Every Word That You Lie

06/1977
SP CAPITOL

4457

(US)

Love Walked In Again / Shame, Shame On Me (Had Planned To Be Your Man)

11/1977
SP CAPITOL

4528

(US)

Red Hot Memory / This Is A Sad Song

03/1978
SP CAPITOL

45

70

(US)

For Love / The Loser

07/1978
SP CAPITOL

4

619

(US)

Let's Make Love / Two Hearts Tangled In Love

04/1979
SP CAPITOL

4704

(US)

Down To Earth Woman / Every Other Word Is You

07/1979
SP CAPITOL

47

46

(US)

Child Of The Wind / Only Love Can Break A Heart

10/1979
SP CAPITOL

4788

(US)

Child Of The Wind / Sharing

02/1980
SP CAPITOL

4

829

(US)

Let Me In / Rainbow Man

06/1980
SP CAPITOL

4

882

(US)

Thank You, Ever-Lovin' / There Are Women

10/1980
SP CAPITOL

4943

(US)

If The World Should Ever Run Out Of Love / When It's Just You And Me

02/1982
SP FUNDERBURG 5001 (US)
Moanin' The Blues / I Think I'm Losing You Again
12/1983
SP REPUBLIC

RRC 83-01

(US)
Two Will Be One / One Of A Kind
03/1984
SP REPUBLIC

RRC 8

4-01

(US)
Star In My Eyes / ?
07/1984
SP REPUBLIC

RRC 8

4-03

(US)
Take It Slow / Look What Love Did To Me
03/1985
SP SABA 9214 (US)
Look What Love Did To Me / I'm In Over My Heart
03/1986
SP BMG

30186

(US)
I'm Going Crazy / Macon Georgia Love
1986
SP AXBAR AX-6053 (US)
When I Be Five / These Lonely Hallways
1987
SP AXBAR AX-6056 (US)
Perfect Angel / You Have My Heart
198?
SP AXBAR AX-6058 (US)
Two Will Be One / I Know I Love You
198?
SP AXBAR AX-6060 (US)
Daylight / Share All My Memories
198?
SP AXBAR AX-6065 (US)
John James / Getting Better At Forgetting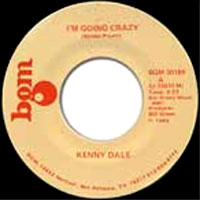 Albums
08/1977
LP 12" CAPITOL

ST-11673 (US)

BLUEST HEARTACHE - Shame, Shame On Me (I Had Planned To Be Your Man) / Crazy / Sad Song / Tomorrow / Tell Houston Hello / Bluest Heartache Of The Year / Misty / Release Me / Love Walked In Again / An American Trilogy
03/1978
LP 12" CAPITOL

ST-11762 (US)

RED HOT MEMORY - Red Hot Memory / For Love / The Loser / Sweet Dreams / We Could Be Dancin' / Two Hearts Tangled In Love / I Don't Feel Like Livin' Today / Some Kind Of Wonderful / Let's Make Love / Second Hand Lovin' Hands
1979
LP 12" CAPITOL

ST-12001 (US)

ONLY LOVE CAN BREAK A HEART - Down To Earth Woman / Rainbow Man / Let Me In / Only Love Can Break A Heart / She Don't Cry / Sharing / Child Of The Wind / There Are Women (Then There's My Woman) / Cowboy In The Rain / Misty Blue
1981
LP 12" CAPITOL

ST-12126 (US)

WHEN IT'S JUST YOU AND ME -

When It's Just You And Me / You Are That Woman / I Wish That I Could Hurt That Way Again / Alabama Eyes / For The Life Of Me / Here Your Memory Comes Again / Thank You, Ever-Lovin' / The Right Combination / If The World Should Ever Run Out Of Love / Wish We Were Heroes
1986
LP 12" AXBAR AX-4151 (US)
THE VERSATILITY OF KENNY DALE - Perfect Angel / I'm Getting Better At Forgetting / You Have My Heart / Daylight / Share All My Memories / Two Will Be One / When I Be Five / These Lonely Hallways / John James / You Are Love
10/1999
CD EMI ? (NZ)
THE VERY BEST OF KENNY DALE - Bluest Heartache Of The Year / The Loser / Shame, Shame On Me / We Could Be Dancin' / Two Hearts Tangled In Love / Sweet Dreams / When It's Just You And Me / Second Hand Lovin' Hands / Red Hot Memory / Crazy / Thank You Ever-Lovin' / Release Me / Love Walked In Again / Misty Blue / Some Kind Of Wonderful / Only Love Can Break A Heart / Sharing / Down To Earth Woman / Alabama Eyes / For Love
© Rocky Productions 7/12/2012