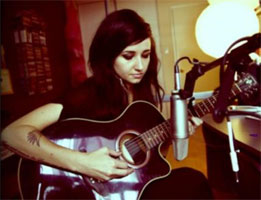 Chanteuse Country US née Judy Mae Robbins le 23 Mai 1951 à Riverside (Californie).

Singer/songwriter Judy Rodman was born the daughter of an air-traffic controller and part-time bluegrass musician in Riverside, California. Rodman began singing at age four and was a competent guitar player at age eight, when she debuted with her father's band at a cruise ship party. During her family's many moves, Rodman developed an interest in different forms of music ranging from classical to Cajun to calypso. At age 17, she began singing commercial jingles; her voice was heard nationally on one for Jeno's Pizza. She later studied music in college, where she and her roommate Janie Fricke became jingle singers at the Tanner Agency in Memphis; she also sang with Phase II, a local nightclub band.
Rodman worked as a backup singer during the mid-'70s for country and soul performers. After marrying professional bass fisherman and drummer John Rodman, in 1980, the couple moved to Nashville, where she began singing jingles for national companies. She also sang backup for some of Nashville's biggest stars, including Johnny Cash, Tammy Wynette, and Ray Charles. In the mid-'80s, she had a Top 40 hit with her debut single "I've Been Had by Love Before." Her second single, "You're Gonna Miss Me When I'm Gone," did better, and by the end of the year she had a Top 30 hit with the self-penned "I Sure Need Your Lovin'."
In 1986, Rodman debuted on the Grand Ole Opry and recorded her debut album Judy which produced a number one hit in "Until I Met You" and the Top Ten follow-up "That She'll Marry." Her 1987 second album, A Place Called Love, featured several hits; singles from her upcoming third album were also successful, but her label folded before it came out. She then went back to singing backup and writing songs. In the mid-'90s, Rodman wrote for Warner-Chappell Music and began making plans for another bid for a new label and stardom.
https://en.wikipedia.org/wiki/Judy_Rodman
Talents : Vocals, Guitar, Keyboards, Songwriter
Style musical : Contemporary Country

http://www.youtube.com/watch?v=_4xBiGPTFIs
Years in activity :
| | | | | | | | | | | | |
| --- | --- | --- | --- | --- | --- | --- | --- | --- | --- | --- | --- |
| 1910 | 20 | 30 | 40 | 50 | 60 | 70 | 80 | 90 | 2000 | 10 | 20 |
DISCOGRAPHY
Singles
| | | |
| --- | --- | --- |
| 01/1985 | SP MTM B-72050 (US) | I've Been Had By Love Before / Do You Make Love As Well As You Make Music? |
| 06/1985 | SP MTM B-72054 (US) | You're Gonna Miss Me When I'm Gone / She Thinks That She'll Marry |
| 10/1985 | SP MTM B-72061 (US) | I Sure Need Your Lovin' / Come Next Monday |
| 03/1986 | SP MTM B-72065 (US) | Until I Met You / Do You Make Love As Well As You Make Music |
| 08/1986 | SP MTM B-72076 (US) | She Thinks That She'll Marry / Our Love Is Fine |
| 01/1987 | SP MTM B-72083 (US) | Girls Ride Horses Too / Heart Of A Gentleman |
| 05/1987 | SP MTM B-72089 (US) | I'll Be Your Baby Tonight / Love Comes From Inside Of You |
| 09/1987 | SP MTM B-72092 (US) | I Want A Love Like That / Please Don't Take My Heart |
| 04/1988 | SP MTM B-72105 (US) | Goin' To Work / Please, Don't Take My Heart |
| 08/1988 | SP MTM B-72112 (US) | I Can Love You / Come To Me |
Albums
| | | | |
| --- | --- | --- | --- |
| 10/1985 | LP 12" MTM ST-71050 (US) | | JUDY - I've Been Had By Love Before / Until I Met You / Do You Make Love / As Well As You Make Music / Our Love Is Fine / Over And Out / You're Gonna Miss Me When I'm Gone / He's All I'll Ever Need / She Thinks That She'll Marry / Sure Need Your Lovin' / Come Next Monday |
| 02/1987 | LP 12" MTM D2-71060 (US) | | A PLACE CALLED LOVE - A Place Called Love / I'll Be Your Baby Tonight / I Want A Love Like That / Girls Ride Horses Too / That Was Then, This Is Now / Early Fall / What's A Broken Heart / Please Don't Take My Heart / Love Is A Inding Road / Love Comes From Inside Of You |
| 1988 | LP 12" MTM D1-71069 (US) | | GOIN' TO WORK - Come To Me / Walking Lonely / Under The Lights Of The Texaco / You Plant Your Fields / You Deserve The Best / I Can Love You / Lefty And Me / Goin' To Work / When Lightning Strikes Twice / Love Without Mercy |
| 2015 | CD Rivermoon 78350 (US) | | Here We Are - John & Judy Rodman - Somethin' Like That / Still Breathing / When The Day Is Over / Something Bad / There We Are / You Want It Back / Sweet Dreams |
© Rocky Productions 6/02/2018